REFORESTATION PROJECT TRAINS IMPOVERISHED COMMUNITY TO BUILD AND MAINTAIN TREE NURSERY IN HAITI IN JUNE 2011 and in NOVEMBER 2012
Forests for Haiti :  Maraleen Manos-Jones initiated and coordinated a sorely needed reforestation project in Haiti.  In June 2011, José Luis Alvarez, a Mexican forester with whom I have worked for fifteen years planting trees in Mexico , traveled to Haiti with another expert forester, Javier Hinojosa, to set up a tree nursery in an impoverished community.  This almost impossible mission of establishing a nursery was accomplished during the course of two weeks under the most difficult and challenging circumstances. The 200,000 trees planted were from locally collected seeds and some have added nutritional and medicinal value.
Jose Luis Alvarez and Javier Hinojosa returned  7 months later to help make adjustments and further instruct the community members on tending the nursery and planting, harvesting, drying and using the leaves of the medicinal Moringa tree.  Jose Luis and Javier also trtaineed agronomy students so that they could continue the work.
The challenges were many. Bois Neuf is a very poor community that we hope to help become economically stable.  José Luis is now introducing a solar dehydrator and recycled packaging so that the leaves if the various trees, including the nutritional and medicinal tree, Moringa, can be packaged and sold.
Our goal is to help the people of Haiti reforest their own country by helping to establish community nurseries and conducting educational workshops on the care and maintenance of a nursery, forest management techniques, and value added uses of their new trees.
This could help the people create a dependable source of income and bring economic and environmental stability to a place so negatively impacted by deforestation through the centuries.
Jose Luis and Javier visited Haiti for the third time in November 2012 when they helped establish a second nursery in southern part of the country. They also revisited the first nursery to deal with any problems and help the people with the drying and packaging of Moringa leaves to help establish another financial benefit from reforestation.
Bois Neuf, Haiti – the site of the nursery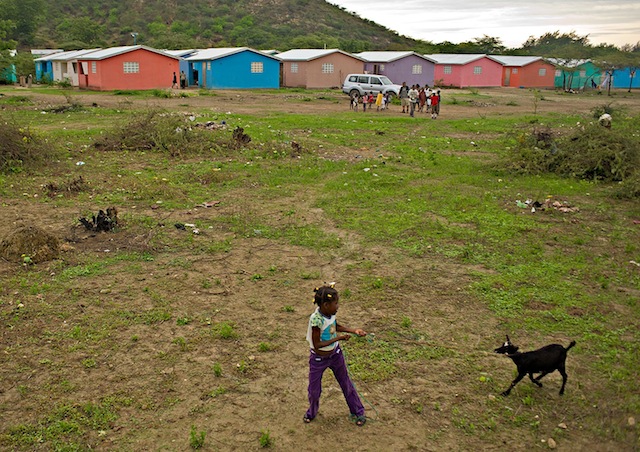 Jose Luis, Pierre, and Javier

Transformation in Bois Neuf – setting up a nursery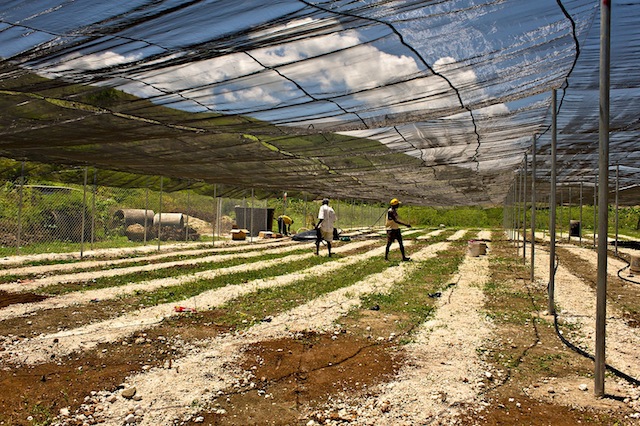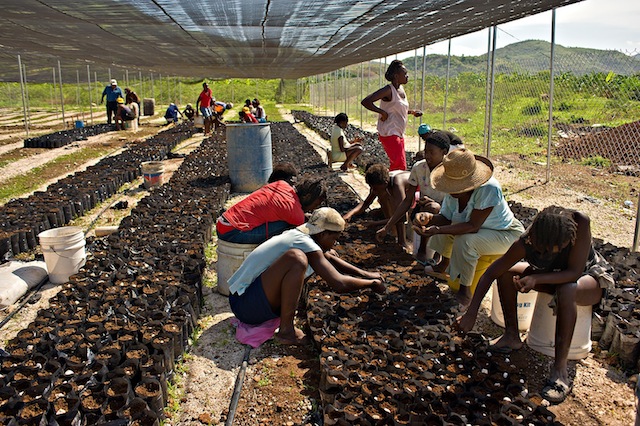 José Luis, Javier and helpers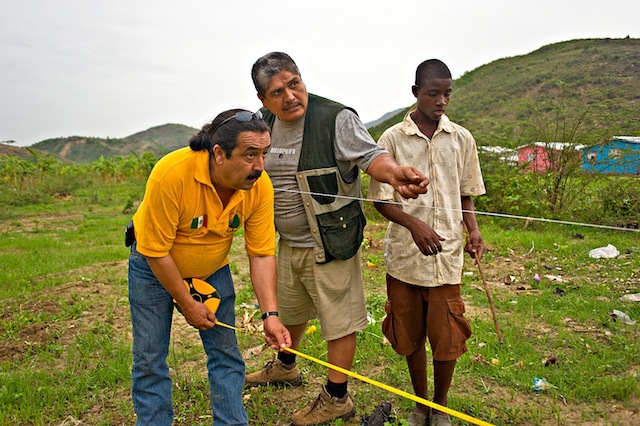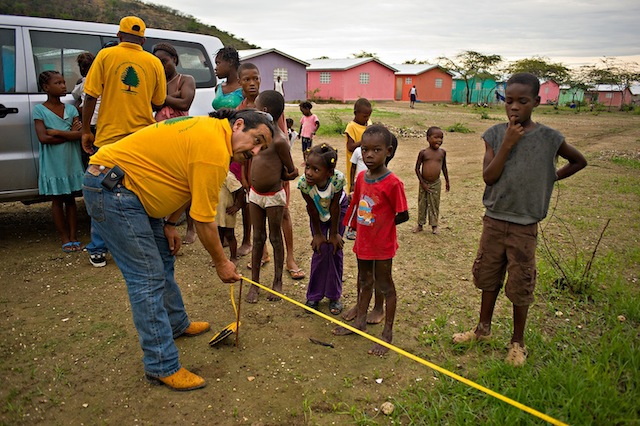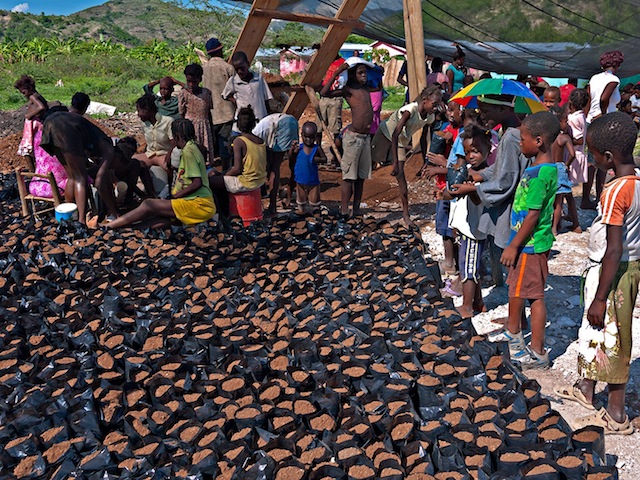 Photographs by Medford Taylor