The Spirit of Butterflies: Myth, Magic, and Art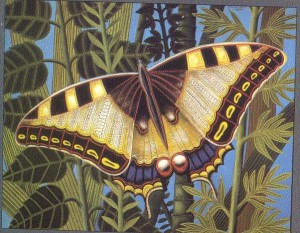 A book by Maraleen Manos-Jones,
published by Harry N. Abrams, Inc.
This 144 page book has 150 full-color and 25 black and white illustrations.
All 12,500 copies of my book have been sold. At this point, it doesn't look like there will be a reprint. This first edition of my book has now become a collector's item.